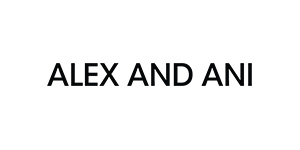 Alex and Ani
Alex and Ani's mission is to design products that adorn the body, enlighten the mind, and empower the spirit. Alex and Ani's collections reflect a design aesthetic that celebrates each wearer's unique essence. Owner and designer Carolyn Rafaelian believes it is her life's work to inspire her customers to relish what is unique and authentic about themselves. Alex and Ani's artistry lies in drawing out the beauty that resides within.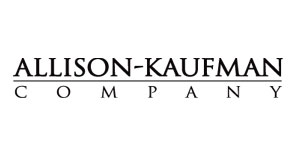 Allison Kaufman
Allison-Kaufman Company, in business since 1920, is one of the oldest and most respected diamond jewelry manufacturers in the United States. Our family owned business has had a commitment to manufacturing the best in fine diamond jewelry for nearly a century. Our quality and workmanship is unsurpassed and our styling is legendary. Our knowledgeable and experienced staff selects only the most brilliant diamonds to be meticulously hand set into exquisite, handcrafted Allison-Kaufman diamond jewelry.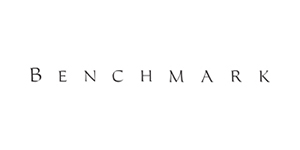 Benchmark
Manufacturing beautiful bridal jewelry for over 40 years, Benchmark utilizes the finest skilled craftsmen and state of the art technology to create beautiful wedding rings in gold, palladium, and platinum. Proudly manufactured in the U.S.A., each Benchmark ring is carefully crafted and undergoes a 6 step quality control process to ensure that your wedding ring will last for generations.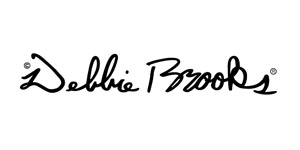 Debbie Brooks
A refreshing antidote to wardrobe boredom, Debbie Brooks' sassy, eye catching, and sophisticated handbags will make you the star of every event. Vibrant color palette with expansive pattern choices and unique designs to compliment any outfit and personality. Individually crafted with artisan acrylics and adorned with Swarovski crystals and semi-precious stones. With that added to touch of whimsy to keep you grinning, and your friends irresistibly asking you: "Where did you get that bag?"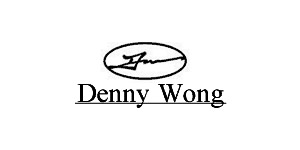 Denny Wong
Award-winning designer, Denny Wong, who has been recognized for his fine work by the Hawaii Jewelers Association, started designing jewelry in 1981. The hallmark of all his pieces are workmanship, detail and quality. His innovative creations have won numerous awards and have been featured in newspaper and international jewelry magazines.

Denny has made Hawaii his home since 1974 and through his passion of jewelry design and love for the islands, he has created many fine lines of jewelry associated with Hawaii. His executive line of Hawaiian jewelry has pleased many patrons. O...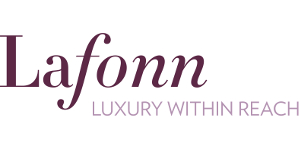 Lafonn
Lafonn offers extravagant handcrafted designs in sterling silver, handset with the worlds finest simulated diamonds. Unsurpassed quality and dazzling perfection are the foundation of Lafonn's brilliance and fire. As a design house and manufacturer with over 30 years of experience in the art of fine jewelry, Lafonn is proud to offer our collection of couture sterling silver jewelry. The moment you touch and handle our jewelry, you will experience the difference. Lafonn products give the opportunity to own a beautiful, well made piece of jewelry at a price that is within reach.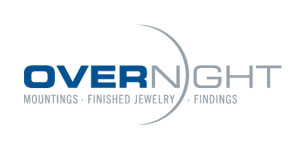 Overnight
Some style is legendary. Since their establishment in 1994, Overnight has grown into one of the most fashion forward, service-based, reliable jewelry suppliers in the industry. To this date, Overnight has nearly 50,000 styles in its tremendous jewelry supply. As an "in stock" company, meeting the demand for immediate goods has always been Overnight's specialty.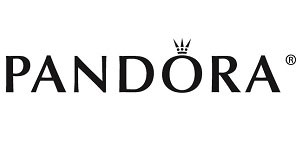 Pandora
PANDORA is a universe of jewelry. Each piece of Danish design is handcrafted in sterling silver or 14K gold. Many pieces incorporate pearls, semi-precious and precious stones. PANDORA's modular design allows the wearer to change the beads for an elegant look, or change the bracelet for a casual wear at a moment's notice. PANDORA also offers a whole collection of earrings, rings, and necklaces that coordinate with the most popular bead designs. Create your own PANDORA wish list and make your own bracelet online by visiting www.Pandora-Jewelry.com. U.S. Pat. No.7,007,507.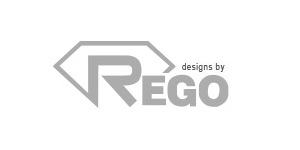 Rego
Rego has strived for nearly 40 years to achieve the perfection that every customer demands in the quality of fine rings, earrings, pendants and bracelets. Rego respects the process of manufacturing fine jewelry and to ensure that our creations are the finest, taking steps that other manufacturers may skip. They have extremely high standards when it comes to craftsmanship, and every piece of jewelry undergoes extensive inspection and quality control before it's polished and shipped to our showroom.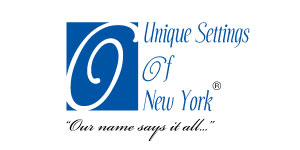 Unique Settings
Unique Settings of New York™ is proud to be one of the first GREEN jewelry manufacturers located in the United States. Known as the industry's 'Custom Jewelry Specialist,' Unique Settings helped set the industry standard in recycled metals and conflict-free stones. The company feels an extreme commitment to give something back by using only 100% recycled metals bought from earth-friendly refineries. Likewise, only Kimberley diamonds and colored gems from ethical sources are used to create their amazing Bridal and fashion pieces.